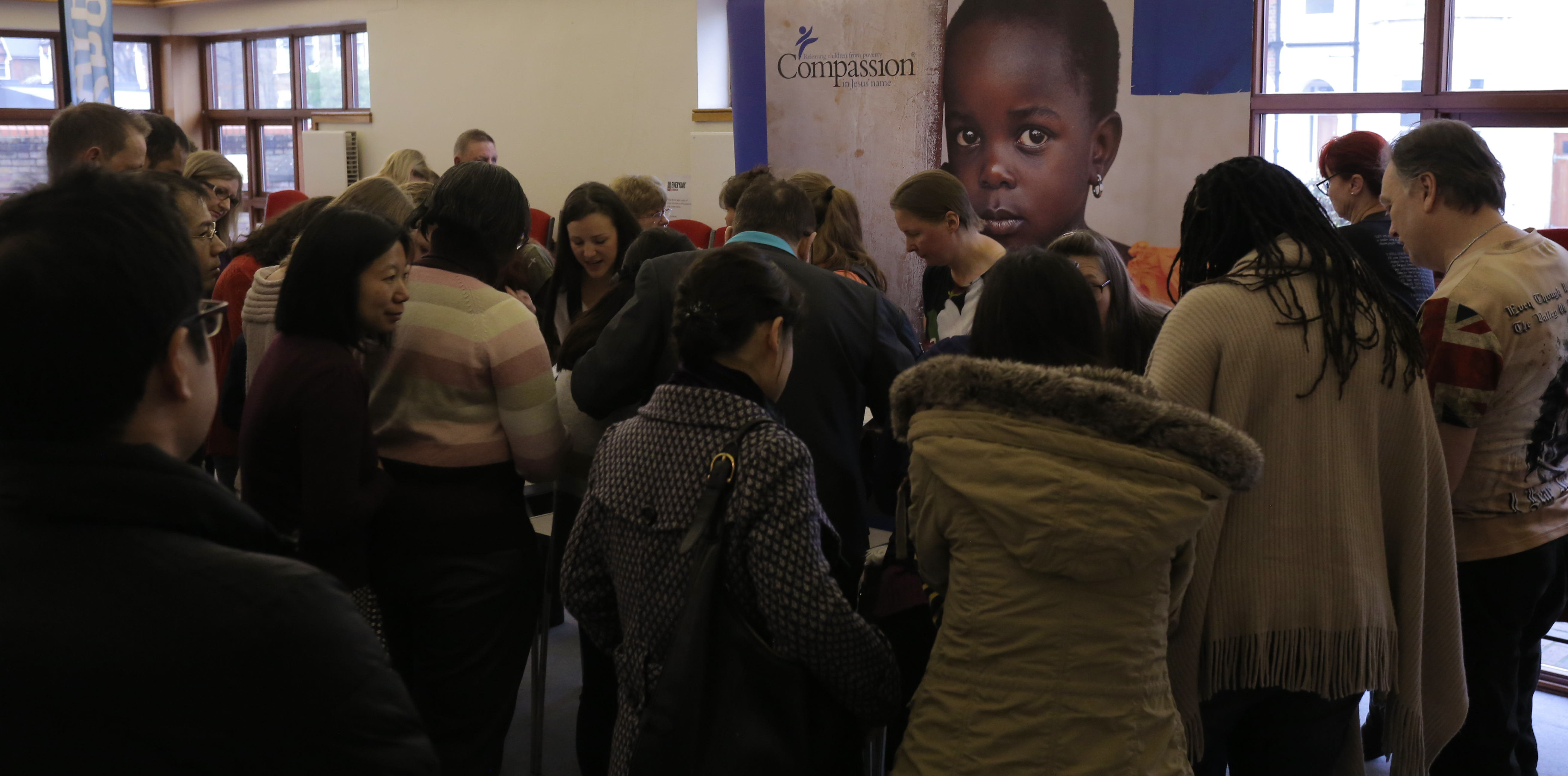 Everyday Church Wimbledon Launch Compassion UK Partnership
Last year, Everyday Church Wimbledon 0-18's leader, Dan Featherstone visited a church in Nairobi, Kenya connected to the charity Compassion UK. Touched by the need and impact that the church and the charity were having in their local neighbourhood, he joined with other leaders at his church in Wimbledon in Wimbledon last Sunday (12th February) to inspire the congregation about the difference child sponsorship can make.
Compassion UK works with over 1.7 million children around the world. Working in partnership with the local church, they seek out the most vulnerable children and with the support of individual sponsors, provide them with the means to break the cycle of poverty and create a viable future.
"During our trip, we went to visit a church in Mathare slum in Nairobi. The church was amazing and the kids were so joyful, yet you could see the conditions that they lived in. As we were having lunch, we heard some of the stories from the neighbourhood. We were sat in a classroom and there was a poster on the wall that said "What to do if you get raped." My heart really broke. We were inside a primary classroom. It was shocking to me. I was so troubled that I asked the lady sharing, "How often does this happen?" I misheard her at first and thought that she said 17% of girls in this area experience sexual violence. Actually she said 70% of girls living here face this threat," remembers Dan, 0 – 18's leader at Everyday Church Wimbledon.
Dan Featherstone spoke at the morning service on Sunday, where 89 children in Mathare, Kenya were connected with a sponsor living in the UK who are a part of the Everyday Church congregation. £25 a month enables one child to be part of their local Compassion project where they receive nutritious meals, emotional support, medical attention and the chance to get a good quality education. Sponsors can also build a friendship with the children they sponsor through letter-writing.
"By partnering with this church in Kenya and encouraging our congregation to each sponsor a child from, we hope to empower a whole community and play our part in lifting them out of poverty. Child sponsorship gives these kids a second chance and much-needed practical help in life," explains Dan.
Sean Hammond, venue pastor at Everyday Church Wimbledon, explains, "We want to serve beyond our borders. We understand that international child sponsorship was a way we could have a tangible and practical impact in people's lives. It's a good way to follow the call of Jesus to take the church's love to the world, even if many of us may never see the impact of that love with our own eyes."
Sean, who was born in Australia, has South African parents and now lives in London as pastor of Everyday Church Wimbledon explains, "In the Bible in the New Testament, Paul writes to a church, "Though I'm not there with you physically, I am with you, through God in Spirit" and I'd love for Everyday Church Wimbledon to care about, write to and pray for this church community in Kenya. We already feel like we're one community even through we're geographically separate," he says.
"There is a fundamental humanity in all of us. I believe that God wants us to take care of the people he's put in this world. Although I might not be able to travel everywhere, I can still love people like Jesus did."